Family owned central heating company with 30yrs experience
Plumb Rite is a reliable, expert business, which focuses on carrying out boiler servicing within Kidderminster.
Looking for professional boiler servicing? If you're situated in the Kidderminster area, Plumb Rite can provide you with an affordable and impeccable service. It's not just our service that is expertly carried out, we furthermore ensure we keep our client updated and retain a great relationship upon first communications. We can all admit we're guilty for turning a blind eye on our boilers until they break down on us – then it's a costly bill. However, by getting your boiler serviced it will save you financially and if a problem is found, we can suggest you with the best, cost-effective solution.
URGENT NEXT DAY REPLACEMENT IF YOUR BOILER IS BROKEN. NO HEATING OR HOT WATER? IF YOU ORDER BEFORE 1PM WE WILL FIT YOUR BOILER THE NEXT WORKING DAY.
Getting your boiler checked isn't just beneficial for you economically, you will be ensuring safety for you and your family. Boilers can become a health hazard if they are not checked for working efficiency, which is why we primarily insist you consider a boiler servicing every few years, when possible. Plumb Rite prioritises its customer service; therefore you can expect the job to be carried out precisely and to your expected standards. Boiler servicing is a worthwhile maintenance option as it will potentially save you money and keep you and your family safe from harm.
If you haven't had your boiler inspected or it has been a few years since your last boiler service, now would be the best time to consider one. Boiler servicing makes certain that your gas and air are being mixed equally, detecting an issue before it worsens will prevent you from having to invest in a completely new boiler system. We know it can be difficult deciding on what boiler company would be the best for you, which is why Plumb Rite has put our customers first. We listen to your issues and then provide helpful advice and guidance during our servicing, which could help you in future cases. Looking for a reliable boiler service? Contact us today to get your boiler serviced as soon as possible.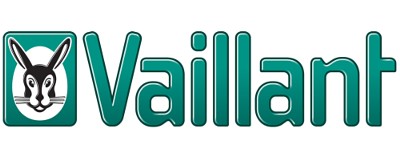 Boiler Servicing Kidderminster
Opening Hours: Mon-Fri: 8am-8pm; Sat: 10am - 1pm​